Films Division is paying tribute to acclaimed documentary maker, S.Sukhdev on his 88th birth anniversary which falls on today (1st October, 2021). Two documentaries highlighting his life and work is being streamed on Films Division website and YouTube channel throughout the day.
The films being screened are Ek Akar (21 Min. / Hindi / 1985) – a short biographical film on Sukhdev by Gulzar and The Last Adieu (92 Min. /English / 2013) by his film maker daughter, Shabnam Sukhdev, which is a personal quest to unravel the past and make a connection with her film maker father.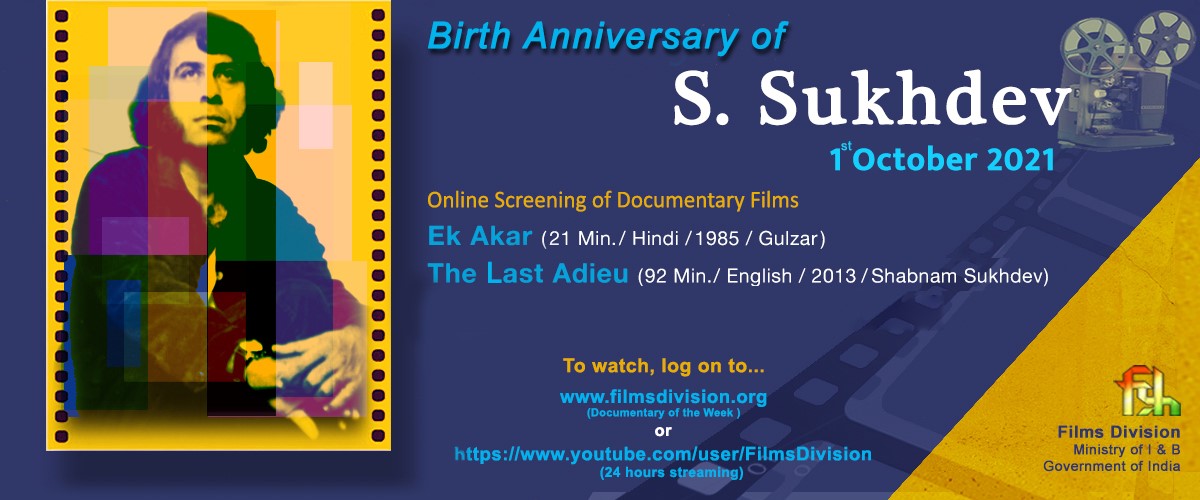 Log on https://filmsdivision.org/ and click @ "Documentary of the Week" to watch the films and revisit the times of legendary film maker, S.Sukhdev.